Experience the Difference of a Confident Smile
350+ online reviews speak for themselves!  North Garland Dental Implants & Orthodontics has some of the highest rated dentists —in the Country!
We know your time is valuable. So we try to address all your dental needs at your first appointment.
The Garland Dental Difference
North Garland Dental Implants & Orthodontics is going to introduce you to modern dentistry in an easy, friendly way.
Modern Dentistry means the most advanced dental technology to be found anywhere, super quiet fast drills, low radiation digital x-rays, the highest grade dental materials, state of the art dental implants, and of course some of the most skillful, artistic dentists you will instantly love. We specialize in providing patients with the best low cost dental implants in the area.
We know you may drive past twenty dentists to get to our door. So we have to make your visit to Garland nothing less than wonderful.
Dr. Jonathan Kuipers , DDS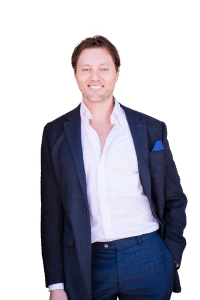 Welcome to our office and the newly designed website!
My name is Jonathan Kuipers DDS. So a bit about me: I was born and raised in Minnesota, and graduated from the University of MN in 2008 earning my DDS degree. I'm the oldest of 6 kids, and was raised in the country. We had chickens, a massive garden, and also raised pheasants and Newfoundland dogs. In fact, there were times when we had more Newfoundland dogs than humans.
In 2009, I moved to Texas and now consider this my permanent home. It's extremely cold up north during the winter, a fact that I revel in when reminding my friends each February. In 2011, I opened North Garland Dental and Orthodontics in Garland, TX and have since seen over 26,000 patients.
During these last 11 years now, I've taken continuing education to allow me to offer implants and also simple orthodontics. I do my best to keep all procedures in house.
I take pride in my work and would love to meet you for a consultation. If you are missing teeth and want implants, or perhaps just need normal routine maintenance for the whole family, this is the place for you! Give us a call!
OUR SERVICES
W
e offer a full menu of general and preventive services, cosmetic services, and restorative services to all our dental patients. We strive to educate our patients on the wide array of services to help patients make the best decision for their dental needs. Learn more about the services offered in our North Garland dental office by exploring our website, and feel free to contact us if you have questions about your oral health.
WHAT OUR DENTAL PATIENTS ARE SAYING
Jonathan Alexander
July 8, 2022.
Great work and very professional. Definitely would recommend!! Also friendly!!
Martha Arce
July 2, 2022.
Staff is very friendly , Dr. Kuipers is very professional, I've have a couple of dental emergencies and they took really good care of me.
Jade Walters
June 28, 2022.
I have been coming here for a while and I really love the atmosphere there. ALL the workers are so nice and the Dr. does a great job caring for my teeth. I went to a lot of dentist that left me feeling like I was robbed but I never get that feeling here!