All-On-4-Implants in Garland Texas
Full upper and lower teeth in one day. All on 4 is a one-day procedure that uses as few as 4 dental implants to secure a permanent dental arch in either the upper jaw, lower jaw, or both. All on 4 was created through the use of bio-mechanics and computer simulation, and is based on clinical research. This technique is used to restore complete dental arches to the upper and lower jaws of patients who would otherwise need dentures or complete restorations.
Cost of All on 4:
$12,500 / Snap on Arch
$20,000 / Fixed Arch (Hybrid Acrylic)
$25,000 / Fixed Arch (Zirconia Bridge)
Financing Available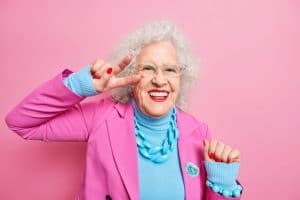 Benefits of All on 4
The overall cost is lower when compared to single implants.
Patients have teeth right away; no more waiting months for results!
Fast recovery from procedure.
All teeth are secured by only 4 implants yet they provide effective, strong restoration.
Bone loss is not an impediment in most cases, so bone grafting is seldom required.
According to Nobel Biocare the prosthetic success rate is 99.2%.
How Does All on 4 Work?
To properly evaluate your case, we will initially require you to have a consultation and diagnostic appointment to determine the appropriate treatment plan. We will obtain X-rays, impressions, and scans, which will help determine if you need extractions.
On the day you are scheduled for implant surgery, you will have any necessary extractions and your new teeth will be fitted and adjusted in that same appointment.
We use 4 titanium implants which are placed in the jaw so that they will be secured in place by the bone. Because only 4 implants are used, the surgery takes less time and is less invasive.
We work with the existing bone structure by angulating the implants in the back of the jaw.
Abutments are then attached in order to fasten and adjust your new teeth for maximum comfort and function.
You get to leave the office with your new smile in place.
This convenient new procedure allows for the replacement teeth to be immediately fitted to the abutments so patients can leave our dental office with the new teeth in place right away.
Our Experienced Implant Team
Dr. Jonathan Kuipers and the implant team have successfully performed All on 4 for many satisfied patients. Schedule a consultation and see if All on 4 can benefit you today.
Free Consultation
Wondering if All on 4 will work for you? Contact our office today for a free consultation as well as information on our available financing plans.
WHAT OUR DENTAL PATIENTS ARE SAYING
Jonathan Alexander
July 8, 2022.
Great work and very professional. Definitely would recommend!! Also friendly!!
Martha Arce
July 2, 2022.
Staff is very friendly , Dr. Kuipers is very professional, I've have a couple of dental emergencies and they took really good care of me.
Jade Walters
June 28, 2022.
I have been coming here for a while and I really love the atmosphere there. ALL the workers are so nice and the Dr. does a great job caring for my teeth. I went to a lot of dentist that left me feeling like I was robbed but I never get that feeling here!