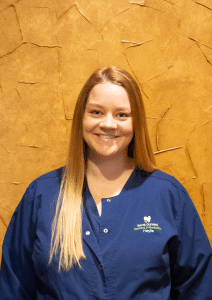 Haylie Durflinger Office Manager
Hello, my name is Haylie.
I started with Dr Kuipers in 2017 as a Registered Dental Assistant with no experience.  He has trained me from the ground up not only about Dentistry but has helped sculpt me into the person I am today. Now fast forward five years and I am the manager here at NGDO. I thoroughly enjoy the career path I have chosen and love the company I work for and the people I work hand in hand with daily. Working here at North Garland Dental and Orthodontics has been a blessing that I am thankful for daily.
In my free time I enjoy road trips, kayaking, horseback riding, and most of all spending time with my husband. This year my husband and I are expecting our first baby and we cannot wait to see what the future holds for us.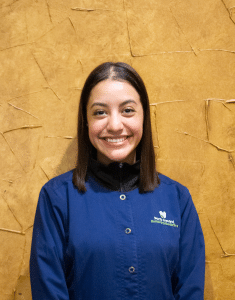 Denise Gallegos Registered Dental Assistant
I have been working with the company since 2019. During my free time I like to recharge my batteries and catch up on sleep. I would say I'm better at assisting Dr. Kuipers than talking about myself.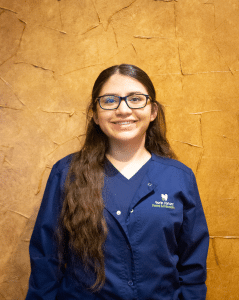 Paulina Fuenes Registered Dental Assistant
Hi, my name is Paulina. I am a dental assistant here at North Garland Dental & Orthodontics. I am shy and soft spoken. I am a coffee addict. I enjoy all things coffee, whenever I get the opportunity I like visiting local coffee shops. On my days off I enjoy spending time with my family and friends. Also on a rare occasion I enjoy visiting the gym. I am happy to be part of the NGDO team, where everyone works together to provide our patients with the best service and experience possible.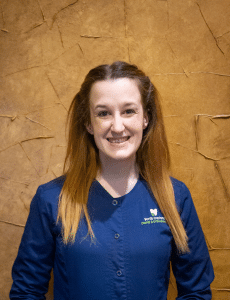 Hayden Fogas Business Assistant
Hi! My name is Hayden and I've been working with Dr Kuipers since 2017. I love to learn new things, and I have learned so much since I started working here. I like to crochet, read, and cuddle with my cat. My favorite Disney princess is Belle because she loves books, she's a little bit of a rebel, and she cares about people for what's on the inside. I love to laugh and am always down for a good practical joke. In my free time, you can probably find me rescuing stray animals or listening to true crime podcasts. I look forward to seeing you soon in our office, because like they say at Olive Garden, "when you're here, you're family!"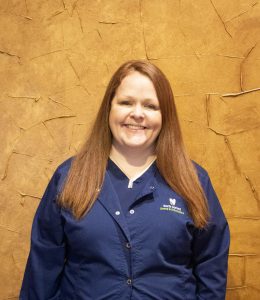 Natalie Kee Business Assistant
My name is Natalie.You will find me at the front desk with a warm greeting when you arrive, answering your questions and calls. I would describe myself as humble, team player and dependable. What has made me who I am today is my family and God.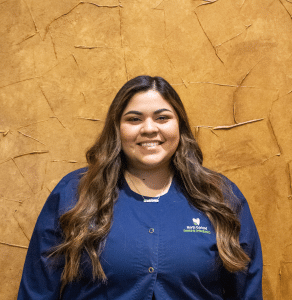 Sandra Galicia Business Assistant
Hello my name is Sandra and I'm part of the front desk team. I enjoy my job and take pride in helping others with their dental health. When I'm not at work you can find me hanging out with my family and taking mini road trips, which I have the best playlist for. I have enjoyed working here for the past 3 years and look forward to many more!
WHAT OUR DENTAL PATIENTS ARE SAYING
Jonathan Alexander
July 8, 2022.
Great work and very professional. Definitely would recommend!! Also friendly!!
Martha Arce
July 2, 2022.
Staff is very friendly , Dr. Kuipers is very professional, I've have a couple of dental emergencies and they took really good care of me.
Jade Walters
June 28, 2022.
I have been coming here for a while and I really love the atmosphere there. ALL the workers are so nice and the Dr. does a great job caring for my teeth. I went to a lot of dentist that left me feeling like I was robbed but I never get that feeling here!