Your Top Denture Specialist in Garland Texas
We specialize in Implant-supported dentures. Implant-supported dentures create a more permanent solution than traditional dentures. They are implanted through a fixed metal fitting through the gum, which provides many benefits over a traditional denture. They are healthier and more efficient alternative to traditional dentures.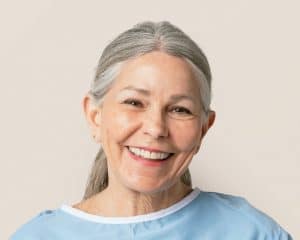 Traditional Dentures
Traditional dentures are known to cause a lot of problems and they can get in the way of eating, speech, and require constant application of glue and adhesives to have them stay in your mouth.
Implant-Supported Dentures
The dentures have special attachments that snap onto the implants. These dentures are significantly more stable than traditional dentures. You can speak easier and will not have to worry about the dentures coming loose or falling out.
Implant-supported dentures are great for patients who do not want to deal with messy dental adhesives. The dentures are attached to dental implants. The dental implants are surgically placed in the gums and attach to the jawbone. The dental implant will fuse to your existing jawbone, thereby creating a durable, strong artificial root, which will then hold your denture securely in place. The amount of dental implants required will be specifically based on the size of the denture. Once the implants are in place a prototype of the permanent denture will be affixed on top of the implants. The patient will wear these prototype dentures temporally.
Benefits to Full Mouth Dental Implants over Removable Dentures
Fixed dentures and dental bridges are supported implants that are securely anchored to your jawbone. You can rest assure with confidence while speaking, eating and smiling.
You also will not have to worry about mouth sores and infections caused by moving dentures. A person's facial contour can be significantly altered because of missing teeth. When you have a missing tooth root the jawbone begins to deteriorate.
Having a full dental implant procedure will help restore the contour and also help preserve the jawbone.
Implant supported dentures have many advantages over traditional dentures. Implant-supported dentures provide the patient a smile without pain, discomfort, and embarrassment. Implant-supported dentures behave like natural, healthy teeth; they stimulate the bone and prevent bone loss, and look and feel like natural teeth.
Make An Appointment
Schedule an appointment today by filling out our Contact form, or by calling our office at (972) 530-8800

WHAT OUR DENTAL PATIENTS ARE SAYING
Jonathan Alexander
July 8, 2022.
Great work and very professional. Definitely would recommend!! Also friendly!!
Martha Arce
July 2, 2022.
Staff is very friendly , Dr. Kuipers is very professional, I've have a couple of dental emergencies and they took really good care of me.
Jade Walters
June 28, 2022.
I have been coming here for a while and I really love the atmosphere there. ALL the workers are so nice and the Dr. does a great job caring for my teeth. I went to a lot of dentist that left me feeling like I was robbed but I never get that feeling here!