Your Solution to Chipped or Missing Teeth in Garland Texas
Dr. Kuipers can evaluate your case and tell you if you are a candidate for dental implants. Structurally, a dental implant is a titanium-based cylinder that replaces the missing tooth root. After a period of time, other parts are placed on the implant to enable Dr. Kuipers to eventually place a crown (cap) on the implant. Implants can also be used to support full or partial dentures, dramatically improving denture retention and stability.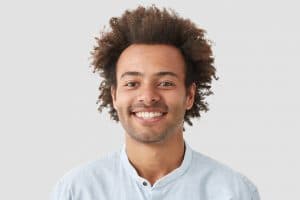 Dental Implants
During the last 20 years, dental implants have become a desirable alternative to other methods of replacing missing teeth. Excellent success rates and a range of available options give dentists a variety of new ways to treat and replace lost teeth.
Most patients with adequate bone mass can have implants, although it varies among individuals. Typically an x-ray and CT-scan are performed to determine if you have enough bone to place the implant, as well as to verify the size and kind of implant that should be placed.
Sedation Dentistry
North Garland Dental, Implants & Orthodontics provides an anxiety-free dental experience for all our patients. Sedation dentistry eliminates pain, reduces muscle spasms and makes your oral surgery a pleasant experience. Dental sedatives are minimally intrusive although still require Dr. Kuipers to analyze each patient's medical history determining the right medication along with taking procedure time into consideration. The three most common dental sedatives are Nitrous Oxide, and Oral Conscious Sedation.
Call today to schedule your smile makeover appointment with our Garland Dental Team. Our modern garland dental office serves residents of Garland, Richardson, Plano, Rowlett, Sasche, Murphy and surrounding areas with modern dentistry in an easy, friendly way.
North Garland Dental provides personalized dental care for all members of your family. Contact North Garland Dental dentist Dr. Jonathan Kuipers today at (971) 530-8800 to schedule your consultation.
We happily treat patients from DFW Metroplex & the North Texas & North East Texas cities of: Garland • Richardson • Rowlett • Sachse • Dallas/ Ft Worth • Mesquite • Murphy • Wylie, Plano • Sunnyvale TX
WHAT OUR DENTAL PATIENTS ARE SAYING
Jonathan Alexander
July 8, 2022.
Great work and very professional. Definitely would recommend!! Also friendly!!
Martha Arce
July 2, 2022.
Staff is very friendly , Dr. Kuipers is very professional, I've have a couple of dental emergencies and they took really good care of me.
Jade Walters
June 28, 2022.
I have been coming here for a while and I really love the atmosphere there. ALL the workers are so nice and the Dr. does a great job caring for my teeth. I went to a lot of dentist that left me feeling like I was robbed but I never get that feeling here!