FREE Teeth Whitening in Garland Texas
Totally Free Whitening is what separates North Garland Dental, Implants & Orthodontics from all other dentists. If you have PPO insurance, we will whiten your teeth for free.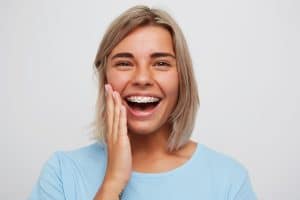 How to Get FREE Teeth Whitening
If you have PPO insurance, we will whiten your teeth for free.
No exams, x-rays or cleaning involved. Just white teeth for FREE!
You can become at least seven shades whiter in about a week using them just 30 minutes a day. Just because our whitening is free doesn't make it low quality. Dental trays with whitening gel are the safest, most effective, pain-free method of teeth whitening today. Our whitening gel comes in various strengths so you can choose the one right for you. And again, it's totally free.
WHAT OUR DENTAL PATIENTS ARE SAYING
Jonathan Alexander
July 8, 2022.
Great work and very professional. Definitely would recommend!! Also friendly!!
Martha Arce
July 2, 2022.
Staff is very friendly , Dr. Kuipers is very professional, I've have a couple of dental emergencies and they took really good care of me.
Jade Walters
June 28, 2022.
I have been coming here for a while and I really love the atmosphere there. ALL the workers are so nice and the Dr. does a great job caring for my teeth. I went to a lot of dentist that left me feeling like I was robbed but I never get that feeling here!